Farewell Mr Rankin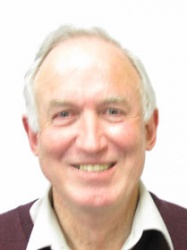 Dear Parents and Caregivers,
It is with the deepest sadness that I inform you of the death of Nigel Rankin (Head of Information Communication Technology, Timetabler, Teacher of Mathematics). Nigel fell unwell on the first day of Term 4 last year and passed away peacefully in hospice care on Monday, 5th February.
Nigel has taught at Whanganui High School since 1977. He will be greatly missed by our entire staff and student body, as well as past students, parents and staff over the last 41 years.
We extend our most sincere sympathy to Nigel's wife Ruth and his two children, Ashley and Tessa.
Nigel's funeral will be held at 11:00am this Saturday (10 February) at Dempsey and Forrest.
Kind regards,
Martin McAllen
Principal
Whanganui High School