NISS Rowing Championships 2019
10 March 2019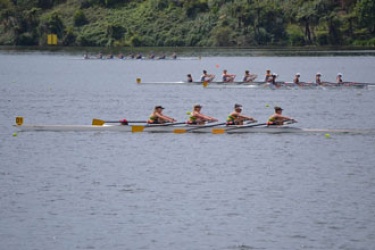 North Island Secondary School Rowing Championships -
Lake Karapiro, 8-10 March 2019.
NISS Rowing Regatta finished yesterday afternoon with our squad in 4 - A Finals and 5 B - Finals. No Podium finishes this time, but our crews worked tirelessly all weekend!
Well done to all our crews!
They now have two weeks to prepare for Maadi Cup back at Lake Karapiro!
Lisa Murphy
WHS Director of Sport