The Board of Trustees meet in Te Arahi (Staff Meeting Room) on the last Monday of the month at 5.45pm during term time.  Parents are welcome.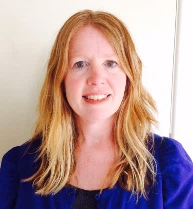 Jo Maguire
Board Chairperson
I am the Deputy Principal at St Johns Hill School and have been a teacher for over 25 years, working in both low and high decile schools. I work with families, whanau, teachers, our community and agencies every day to support them on their learning pathway.
I am married to Paul, who is a former pupil of Whanganui High School, and we have two daughters attending Whanganui High School in Year 10 and Year 12.
I have the health and well-being of the learners as a high priority, especially with the increase of digital technology and the upcoming changes and negotiations in education. I want the best education for our learners at Whanganui High School. My job involves working with the New Zealand Curriculum, School Policies and Educational Guidelines and the processes that can support students, staff and whanau. I will continue to ask appropriate and challenging questions for you, and on your behalf.
The importance of the LIFE values at Whanganui High School is an integral part in supporting our learners to be citizens that contribute positively to our community. This is my second term on the Board of Trustees. In the past three years I have been active in the changes that have occurred e.g. Principal employment, Graduate Profile consultation and the school uniform review. I have been privileged to continue my learning on the Board of Trustees working with the excellent staff, students and community of Whanganui High School. I look forward to the next steps we embark on, for a better education for all.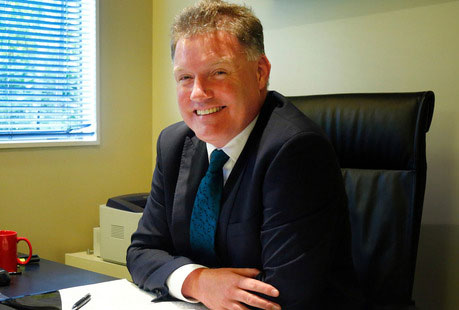 Martin McAllen
Principal
Welcome to Whanganui High School.
Whanganui High School is a leading co-educational secondary school. We have nearly 1500 students (including International students); over 100 specialist teachers and more than 50 support and administration staff.
The choice of secondary school for your daughter or son needs to be a carefully considered decision. Whanganui High School is an outstanding school, with nationally significant points of difference across all academic, cultural, sporting, and service to the community areas.
In addition, our school values of LIFE (Learning, Integrity, Fellowship, Excellence) constantly underpin the balanced and caring education we offer to all of our students.
Students at Whanganui High School enjoy all the advantages associated with attending a large well-functioning secondary school – a diverse range of educational opportunities; access to our dedicated and well-qualified teachers; a fully inclusive and welcoming learning environment – as well as benefitting from the personalised learning that occurs across the entire school.
Please feel very welcome to visit our school and meet with me at any time.
Mr Keki Colaabavala

We came to Whanganui from Whangarei in 2004 intending to stay for 6 months, but are still here in 2019. This is my home. I am a self-employed Financial Advisor. In this role, I have travelled extensively all over NZ, especially the North Island. Over the years I have owned and operated various successful businesses, some which have been sold. My work has helped me to understand the best way to move forward as a team.
I have a son in Year 10 at Whanganui High School, while my other son is in Year 7 at Whanganui Intermediate School. My daughter left Whanganui High School at the end of 2018 to further her studies at University.
I am passionate about education, and wish to make sure every child at our school can reach their highest possible standard in educational achievement. I bring my own unique set of skills and experiences to the board. It does not matter how many resources you have, if you do not use them properly it will never be enough. I sincerely believe anything is possible with a positive mental attitude.
As a Trustee, I am working to ensure the success of our school and a bright future for our children. We need an education system where all children are expected to succeed and one where we all take shared responsibility in ensuring this happens. As a member of a school board I believe I can make things happen – and can make a difference.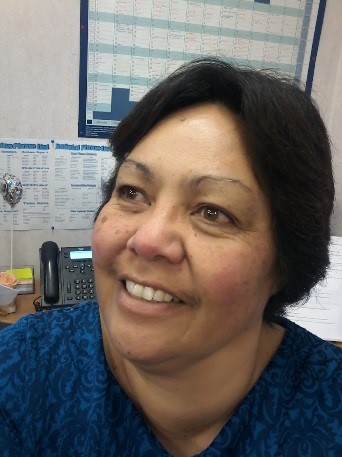 Mrs Pirihira Cribb

E rere kau mai te awa nui mai i te kāhui maunga ki Tangaroa. Ko au te awa ko te awa ko au. Ko Pirihira (Piri) Cribb tōku ingoa.
I am a member of the board of trustees on behalf of the Māori whānau at Whanganui High School. I believe that ALL students (and their families) are entitled to an education that exposes a balanced world view of the community and country that we live in. I aim to represent that view on behalf of ALL parents.
The LIFE values of Whanganui High School are consistent with the values and practises of Te Ao Māori and it is my goal as a mother and parent representative to contribute to the architecture of practising and applying those values at our school by way of my place at the board table.
What do I bring to the board table? A balanced worldview. Critical awareness. Practical solutions. Analytical thinking. Resilience. A sense of humour.
What does quality education look like to me? Access to and the availability of opportunities to pursue what makes young people happy. If that means you want to be the judge of the Supreme Court or whether you want to own a fleet of green waste disposal units then I want our school to help prepare students for that. I want an education system that is honest with students. A system that rewards the hard work students put in. I want students to know what working hard is. I want students to be positioned to be the masters of their own destiny.
I want parents to be responsible and accountable for the role that they play in the journey of our students. To know that there is support in the school for that to happen. And to be the standard for their own children.
I want teachers to know that I care about what they think too. I might not always agree but I value and respect the place of knowing and doing that teaching staff come from. Most of all I just want to be part of the solution and not part of the problem.
Kia Whaiora (that we might have life)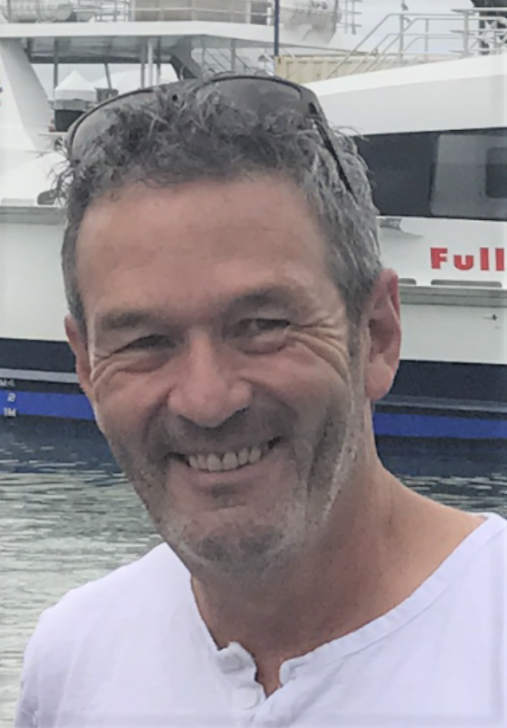 Mr Myles Fothergill

I am a local family man and business owner of Q-West Boat Builders based in Whanganui. I have also been involved in various governance roles over the past 12 years across various business sectors, I am particularly passionate about education and supporting youth into meaningful employment through trade training.
I previously served on the Brunswick School Board of Trustees for two consecutive terms, with three of those years as Chairman.
I currently have a daughter in Year 11 at Whanganui High School, a granddaughter in Year 9 and another daughter due to start in 18 months' time.
I am also currently Chairman of Whanganui District Council's economic development agency, Whanganui and Partners (W&P), responsible for growing the district's economy. A large component of W&P's role is in the education space which gives me good insight into what needs doing in the future.
As a trustee on the Whanganui High School Board of Trustees my aim is to add value to what I believe is one of the best schools in our region. I bring considerable experience to the table, particularly around sound governance, leadership and career futures, particularly in trades.
Mr Robert Sewell

I am Whanganui born and bred and have been living here on and off for most of my life. In 2014 we relocated back to Whanganui partly for lifestyle, but primarily because of the availability and access to high quality secondary school education.
I am married to Karen and we have four school-aged children, currently a son at Whanganui High School in Year 10 and a son and daughter to start in 2020 and 2021 respectively. Our eldest daughter is Year 13 at Girls' College.
We are both self-employed, running our own successful businesses, I am director of an engineering consultancy, working in industrial capital project development. Karen is a chef and owns Honest Kitchen.
Since our children started preschool I have been active in education governance. My previous experience includes being a member and President of Whanganui Montessori Preschool Association for eight years, and Board member of Fordell School. I have a strong understanding and experience in the requirements and expectation of governance and how a Board of Trustees effectively supports the Principal and management team of a school.
I look forward to having the opportunity to play an active role in supporting the continual delivery of quality education for all our children.
Lisa Burgess
Staff Representative
I am a full-time Teacher of English and Teacher-in-Charge of Year 11 English. I have managed hockey and basketball teams and am continuing with the latter in 2019.
I have been the Staff Trustee for the past three years. During this time, I was involved with the Principal's appointment in 2017. Following the changes to the Health and Safety legislation, I was also involved in the establishment of the Health and Safety Committee and subsequent ticketing system.
During my ten years at Whanganui High School I have witnessed a change to the clientele in our classes, and the diverse range of educational and pastoral needs which are associated with them. I believe it is important that the BOT are aware of this and the additional pressure which this puts on the school systems and staff. I believe we need to be proactive in dealing with these changes and support the staff in working to help students gain success in this current climate.
I would also like to continue with the push for the BOT to look at and address the wellbeing of our large and hard-working staff, both inside and outside the classroom . I believe providing a healthy and safe working environment, for both staff and students, is a priority for the board and should be the focus over the next three years. Great learning environment = happy teachers = successful students.