BASKETBALL - Boys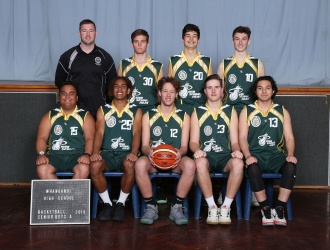 (Photo: Boys Snr A Basketball Team 2018)
Basketball Boys 2019
Played on Friday evenings at Springvale Stadium 4.00pm – 8.30pm.
This year our Senior A Boys will be playing in the Competitive League on Friday night vs other Secondary School teams.
Social Teams (both Snr & Jnr) play on Friday nights in the Whanganui Secondary School League.
Competitive teams will have one practice per week (normally straight after school).
Cost: $55 for Fridays
Terms: 2 and 3
Teacher-in-charge: TBC. Contact Mrs L Murphy (murphy.l@whs.ac.nz)