CRICKET - Girls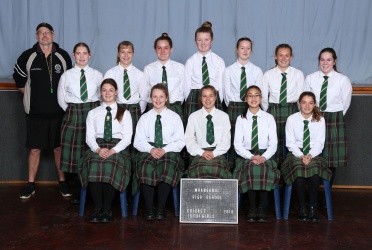 (Photo: Girls 1st XI Cricket Team 2018)
Cricket Girls 2019
Girls' Cricket is a developing sport at Whanganui High School. We have a large 1st XI squad. No experience is necessary to start playing, just a good attitude and a willingness to participate.
Training is after school for one hour on Tuesdays.
Played on Wednesday.
Cost: $20 per year.
All equipment is provided and the girls wear PE tops with black or green shorts (our 1st XI are provided with black pants for games).
Terms: 1 and 4
Teacher-in-charge: Mr A Lock (lock.a@whs.ac.nz)
Coach: 1st XI - Mr Andrew Lock