FOOTBALL - Girls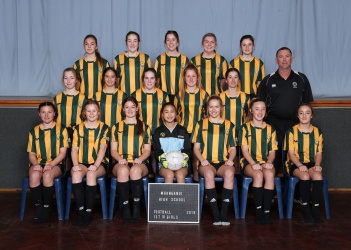 (Photo: Girls 1st XI Football Team 2018)
Football Girls 2019
1st XI play in the Manawatu Secondary Schools League on Wednesdays in Term 2 & 3.
This year Central Football are hoping to have a Secondary School League on Wednesdays after school. More information will be given closer to Term 2.
There will be interschool games during Terms 2 & 3.
Training is after school on WHS fields
Cost: $80 (approx)
Terms: 2 and 3
Teacher-in-charge: TBC. Contact Mrs L Murphy (murphy.l@whs.ac.nz)
1st XI Coach: Mr Warren Marr