RUGBY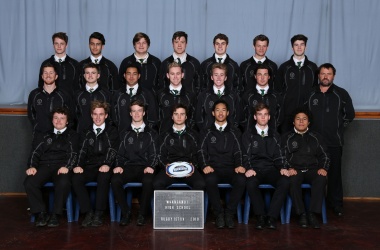 (Photo: 1st XV Rugby Team 2018)
Rugby 2019
Most year 9 students who are interested in Rugby play for one of the schools Junior teams.
Please note that Wanganui RFU rules state that students are not permitted to play for a club team unless permission is granted by the Principal.
Trainings will be after school twice a week.
Uniform: Students are supplied with a rugby jersey for each game, but are required to purchase black shorts and socks from Andersons, in their School Uniform shop at 184 Victoria Avenue, Wanganui (opposite Pita Pit).
NB: Fees need to be paid prior to the start of the regular season. No pay no play.
Cost: $40
1st XV Fee $120 (approx.) - play in Manawatu competition.
Teachers-in-charge:
Mrs L Murphy (murphy.l@whs.ac.nz)
Mr Bryn Parry (parry.b@whs.ac.nz)
1st XV Head Coach: Mr Bryn Parry