WAKA AMA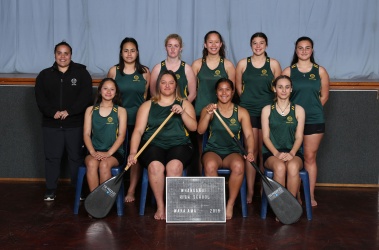 (Photo: Waka Ama Team 2018)
Waka Ama 2019
Waka Ama at WHS takes place on our beautiful Whanganui River/Awa during Term 1 in preparation for the National Secondary School Waka Ama Competition on 26-29 March 2019 held at Lake Tikitapu (Blue Lake) Rotorua.
Cost for this trip would be $280 (approx).
Training days are Monday, Wednesday and Fridays 4.15pm – 5.30pm.
Teacher-in-charge: Mrs C Graham (graham.c@whs.ac.nz)
Coach: Anna Kauika (a.kauika@wrhn.org.nz)