Big Bang Adventure Race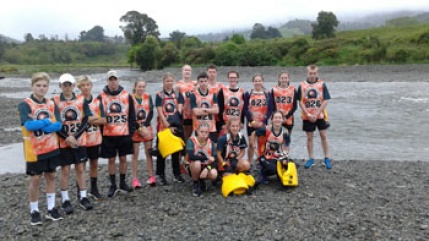 On 4 November Whanganui High School took 4 teams of 4 to the Big Bang 6 hour adventure race just out of Levin.
It was an early start waking up at 5am and starting at 7:30am. The teams had to navigate by foot, mountain bike and tube floating down a river as part of the course.
It was a massive day for all students with 2 of the 4 teams finishing in a time of 7 hours 42 min in 13th and 14th place and the other 2 teams finishing in a time of 9 hours and 20 min in 19th and 20th place out of 27 teams.
The teams where made up of only year 9, 10 and 11 students apart from 2 year 13s so the future looks strong.
Well done team on a massive day.
By Joshua Barnett
TIC Adventure Racing