WHS Sports Performance Pathway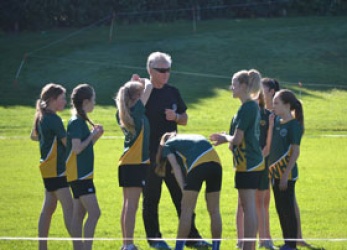 WHS Athletics recent success, and the cross over to other codes through the performance pathway.
Hockey players and their coaches have taken advantage of the opportunity to be involved in WHS performance pathway program, and it has started to translate through in their rankings and performances both on the track and the turf.
Six of the 15 athletes at the secondary school athletics nationals last weekend are also part of the WHS Hockey squads, with another 4 are part of the pathway wider training group, and all can look forward to a great winter program once the track season is over. Two examples of athletes who are improving dramatically through the program are:
Rebecca Baker (15) who started the year not ranked in top 40 for 1500mtrs and is now ranked 6th for U18s, and won the Junior girls gold medal in Hastings.
Travis Bayler (16) who started the year not ranked in the top 30 for 400mtrs and is now 10th for U18s, and finished 6th as a Yr11 in the senior boys 400mtrs.
Both these athletes have now been in the program for 18 months and are showing the benefits of structured year-round development that will benefit them for the rest of this summer and going into their next winter season.
The next group of athletes who have been involved for up to 10 months are also starting to see the benefits of this structure and performed above expectations in Hastings.
There will be a new intake of athletes to the performance pathway program early in 2018 and they can look forward to the same success.
By Coach Greg Fromont